WIDSIGN (Electronic Signature Solution)
Materialize a paperless office by making all the traditional business processes from consulting, contracting, promotion to data entry available in mobile devices. Speed up the work process, boost sales and go green all at the same time.
Scalability
Integrate with any system essential for mobile businesses such as mobile catalogue, simulator, SFA (Sales Force Automation) and mobile contract system. It supports over 200 APIs based on the distributed repository service for data integration.
Expedite business process
Resolve the tedious traditional process associated with paper documents (manual data entry, copy ID card, send by facsimiles, storage, etc.) with just one Tablet PC.
Simple and straightforward
Easy to compose an electronic application from a tablet PC once the application is scanned and created using the visual form generator. Documents can also be upgraded to a high-resolution with Vector File.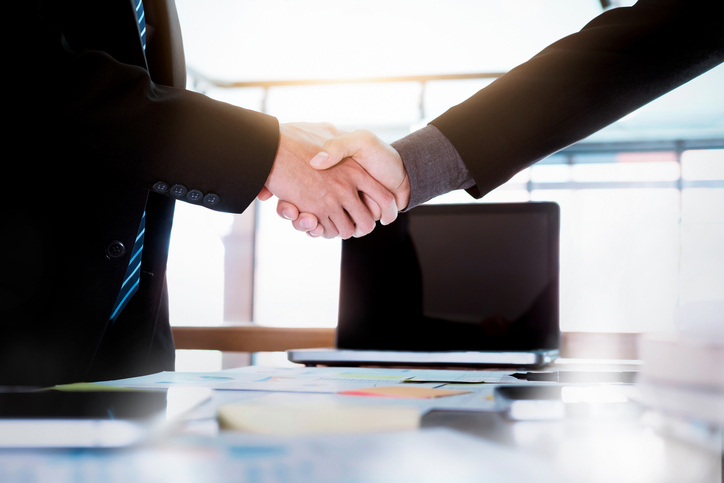 Introduced electronic signature solution for contract management of merchants
An example introduction of an e.Form-based electronic signature solution
At the franchise agency headquarters, we have changed the way we send and receive many contract documents online via email or SMS, reducing paper usage and providing an online electronic signature solution that does not require you to visit for a direct contract.
Personal Information protection
No more leak of personal information, confidentiality ensured when sending the form to the server.
Overcome network dependence
Save the form temporarily when there is no network service and send later to the server. If transmission to the server fails, the form is saved automatically in device's temporary box.
Non-repudiation functions
Increase work efficiency through non-repudiation function of attached file (picture, images, record, etc.) of the contractor.
Optimized server governance
Form modifications done on the server are applied immediately on all devices without updating.
Operate without a DB
Operate without common DB and interwork with common integrated DB depending on customer inquiry through the International Standard Repository JCR technique.
Support Web standards
Support various browsers (IE, Chrome, etc.), servers, customer OS (Window, Linux, etc.) and devices (PC, Mobile, etc.).
Provide various control keys
Easy form creation/modification through diverse control keys needed when generating form. Control box, check box, combo box, sign, calculator, video, image controls, etc, are provided.
Visual form generator
Visual Form Generator handles unstructured data like image file by using WYSIWYG editor with RIA (Rich Internet application) technology. Placing control box to design the form doesn't require any additional development.
Additional management of catalogs and forms
The manager has full control (add/modify/delete) on catalogs and application after registering digital files on the server. This application is based on image format, not PDF/XML format.
Case Studies
Projects & comments made by customers using this product.