05 Aug, 2015
[News] Korean 1st DR solution deployed, I-ON LAMS(Load Aggregator's Management System)
---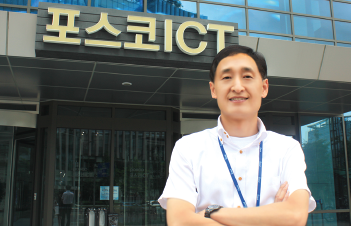 SEOUL, South Korea, 1st Jul, 2015 – A leading unstructured data management solution provider I-ON Communications based in South Korea has provided POSCO ICT with Demand Response Management System 'LAMS(Load Aggregator's Management System)', which first happened in Korea.
Demonstrated its technical stability by a worldwide group of testing laboratory Intertek, I-ON had developed its own DR(Demand Response) management solution based on OpenADR 2.0. LAMS interfaces with systems in KPX(Korea Power Exchange) and KEPCO(Korea Electric Power Corporation) and provides systematic management of demand response supporting real-time data and encourages consumers to voluntarily participate in the DR program.
About POSCO ICT
POSCO ICT has designated an area supporting the energy optimization by binding the whole cycle of energy through power generation, transmission, distribution and consumption. It is making huge investment in energy optimization business and has recently successfully completed a DR project. Launched the service in June with 30 customers, it offers customized consulting services including calculations of electricity consumption. POSCO will be involved where DR business could prevent a serious accident like blackout and help consumers save their cost by using energy more efficiently.
About I-ON Communications Co., Ltd.
I-ON Communications has been a leading ECM(Enterprise Content Management) provider since its establishment in 1999. With no.1 market share in Korea and Japan, our expertise in Enterprise level Content Management solutions has a proven track record by 1,000+ customers globally and a wide range of projects with government, world renowned partners. As a winner of 2014 Red Herring Top 100 Asia and a company listed in Gartner's Magic Quadrant for Web Content Management as a 'vendor that may meet your needs', our award-wining enterprise solutions and services are bolstering global recognition of I-ON brand.
Learn more about I-ON products : http://www.i-on.net/eng/product/ics/index.html
Contact us
15, Teheran-ro 10-gil, Gangnam-gu,

Seoul, 135-080, Korea
[Rep.]
T : +82-2-3430-1200
F : +82-2-3430-1205
U : www.i-on.net/eng
[Int'l Business Development]
T : +82-2-3430-1237
F : +82-2-3430-1205
---
List