18 Sep, 2020
[News] I-ON Communications participates in "Special virtual league of landing firms from South Korea"
---
I-ON Communications Co., Ltd. ("I-ON", "Company"), an expert in developing enterprise-level unstructured data management software and digital solution leader in the region, participated in "Special virtual league of landing firms from South Korea", an online pitching event jointly hosted by the Korea Innovation Center Washington DC ("Korea Innovation Center", "KIC"; KICDC.org) and Global Chamber of Commerce ("Global Chamber"; globalchamber.org).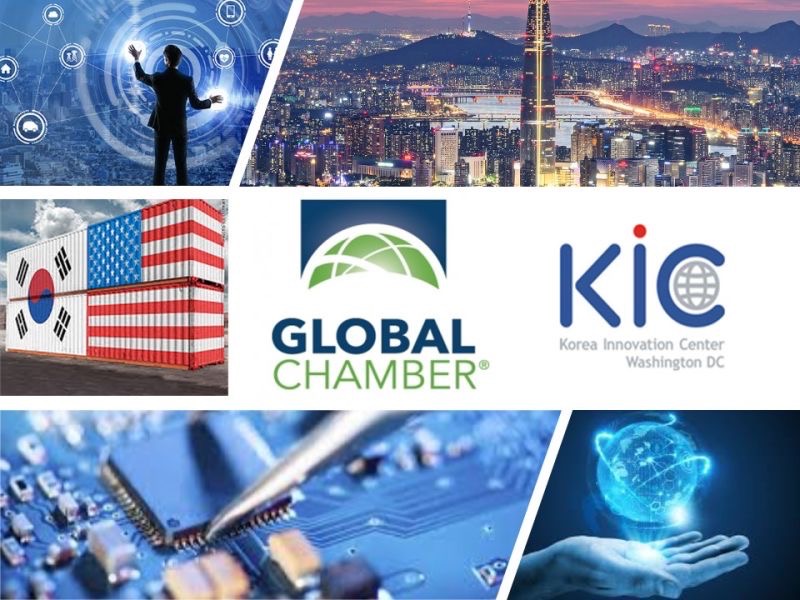 [Source: Global Chamber; globalchamber.org]
KIC is a non-profit organization funded by the Korean government whose main purpose is creating and improving the global startup ecosystem and connecting Korean tech-startups to market experts and accelerators. Global Chamber is a community of CEOs, executives, and leaders from all over the world, helping its member businesses grow and succeed by connecting them to global clients, partners, projects, and resources.
Co-organized by KIC and Global Chamber, the "Special virtual league of landing firms from South Korea" online pitching event is divided into 3 sessions and is taking place on three different dates, with the first session hosted on September 15, the second session on September 22, and the last session taking place on September 29. I-ON participated in the first session called "Focus on Technology for People", and introduced its Sports Data Platform, a technology that collects and analyzes sports game and player data and makes sports more exciting for youth and amateur sports players. Through this virtual program, I-ON, as one of the promising software companies from Korea, had the chance to introduce its business to a broad network of American investors, buyers, distributors, and strategic partners.
Previously this year in May, I-ON Communications was selected to participate in the KIC Gov-Tech Accelerating Program, which was originally scheduled to be partly conducted in the US, however, due to the pandemic, it has been operated fully online. This program's aim is to give prominent companies, such as I-ON, an access to a vibrant US public market network, and provide other activities that will support the Company's expansion to North America.
"Participation in this pitching event was an extraordinary chance to reach such a broad audience and introduce our Sports Technology to investors and potential partners in North America. We got valuable feedback and got connected to a web of global business experts which is a significant step in broadening our US business. There are several other KIC events lined up, and we are looking forward to participating in them, assured that the rest of the program is just as exciting. The US market for youth and amateur sports market seems very promising, and we are ready to explore it," said Bruce S. Lee, Head of International Business Development Team at I-ON Communications.
---
List