07 Aug, 2020
[News] I-ON Communications is preparing to enter Vietnamese market through "SW Export Marketing"
---
I-ON Communications Co., Ltd. ("I-ON", "Company"), an expert in developing enterprise-level unstructured data management software, and digital solutions leader in the region, has been selected to take part in the "SW Export Marketing" and is preparing for expansion of their eForm business in the Vietnamese market.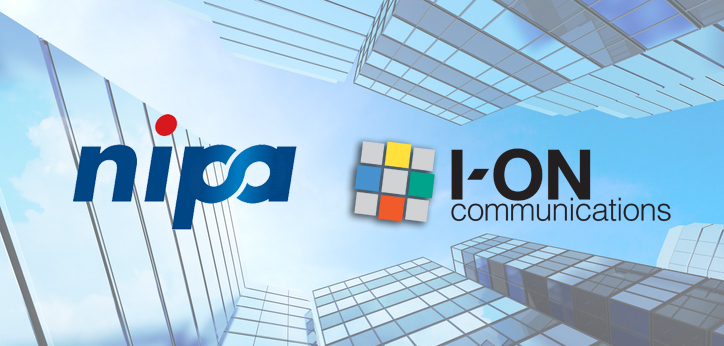 "SW Export Marketing" is a program operated by The National IT Industry Promotion Agency ("NIPA"), an organization under the South Korean Government whose main mission is creating new opportunities for the domestic software companies, and supporting their entry into the global markets. The selected companies will get support in the form of customized overseas market entry strategies through online mentoring, business matching with local partners and customers, and support for marketing toolkit. After being selected as one of the 20 companies with strong global competitiveness and high chances of succeeding overseas, the Company chose Vietnam as its target market, and has started preparations for expanding its business in that market.
According to this market research, the electronic signature market is expected to reach USD 17 billion by 2025, and the need for e-signature service is increasing every day due to the worldwide pandemic. eForm is not only Korea's first, but also one of the leading e-signature service providers in the country, and is gaining more attention from overseas, especially in Southeast Asia.
"Since "SW Export Marketing" is mainly held online because of coronavirus, through it we plan to set up a strong basis for our business in Vietnam, and then later on pursue a more aggressive approach when the time is right," said Bruce S. Lee, Head of International.
"Each new market brings new challenges," James Oh, I-ON CEO commented. "We have already established a solid presence in Southeast Asia, mostly in Thailand, Malaysia and Singapore. Our eForm business especially is going strong in Malaysia and Singapore thanks to our local partners, and the potential we see in the Vietnamese market is immense and cannot be overlooked. We are more than enthusiastic about matching with Vietnamese partners through "SW Export Marketing", and are looking forward to growing and achieving great success together."
---
List