24 Apr, 2020
[News] I-ON Communications had an online business meeting with Bayer APAC
---
On April 16, I-ON Communications ("I-ON" or "Company") participated in an online business meeting with Bayer APAC, an event organized by Korea International Trade Organization ("KITA") at its COEX Startup branch.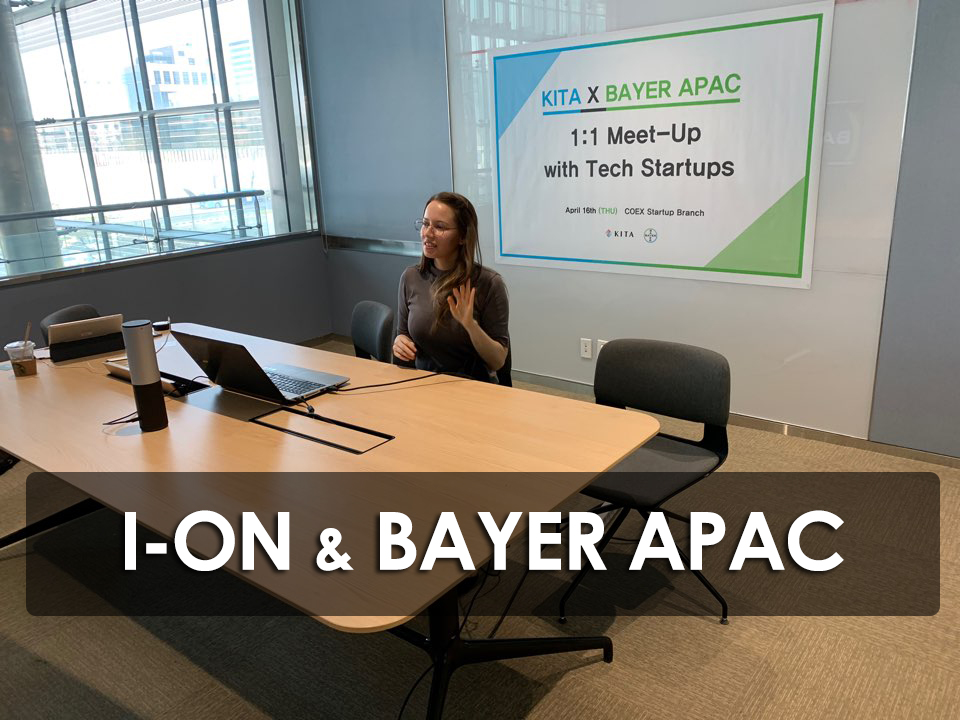 KITA is the largest business organization in Korea with more than 70,000 member companies and its main purpose is helping the Korean economy through trade. Recently, due to the coronavirus outbreak, it is difficult for Korean businesses to meet foreign buyers, discuss collaboration and explore cooperation with international organizations. This event was organized by KITA in order to help international expansion of Korean tech startups and promote collaboration with Germany based Bayer, pharmaceutical and life sciences company.
KITA matched innovative Korean tech companies with Bayer Asia-Pacific Headquarters, and I-ON had the opportunity to engage in a quality conversation with Bayer APAC R&D representative. I-ON presented its data management solution through online presentation and explored different opportunities for tech cooperation between the two companies.
As an unstructured data management expert, the Company has already conquered the Korean and Japanese market, and is now aiming to expand on a global stage by reaching the rest of Asia and entering European market. By owning numerous certifications and patents both at home and abroad, I-ON is moving towards its goal to become one of the global TOP 100 software companies.
---
List