18 Feb, 2020
[News] I-ON Communications signs a non-exclusive distribution contract with Malaysia based Merit Corporate Service
---
I-ON Communications, (hereafter "I-ON", "Company"), expert in unstructured data management, digital solutions leader in the region and developer of Korea's first electronic signature service eForm, has signed a distribution agreement with Malaysia-based Merit Corporate Service Sdn Bhd ("Merit") for eForm business.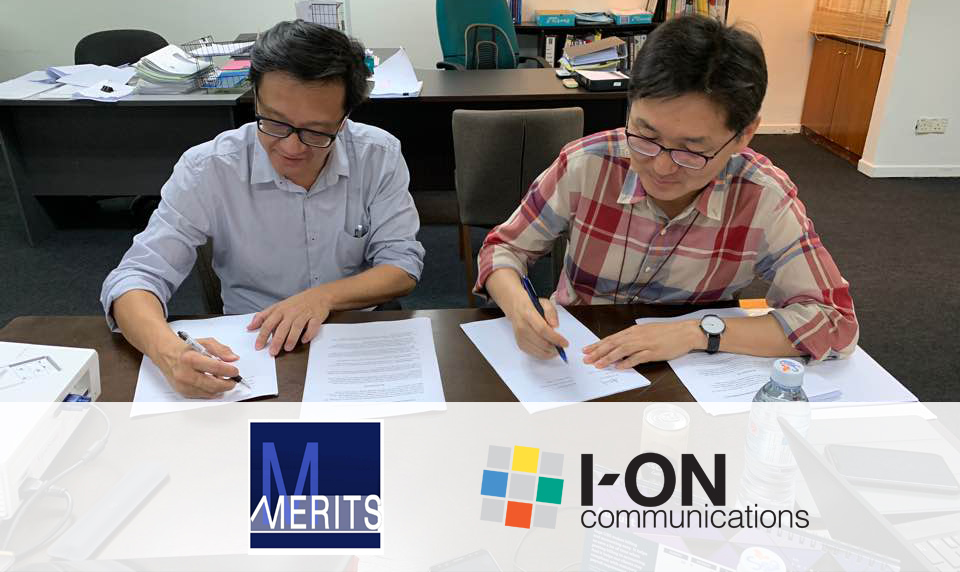 (Merit CEO How Woei Jye and I-ON Director of Service Platform Division Rex Yoo)
I-ON is providing leading digital experiences to mid and large private and public sector enterprises in Korea and abroad, and Merit is a proven and reputable provider of personalized accounting services to a broad range of clients across the Kuala Lumpur and Singapore area.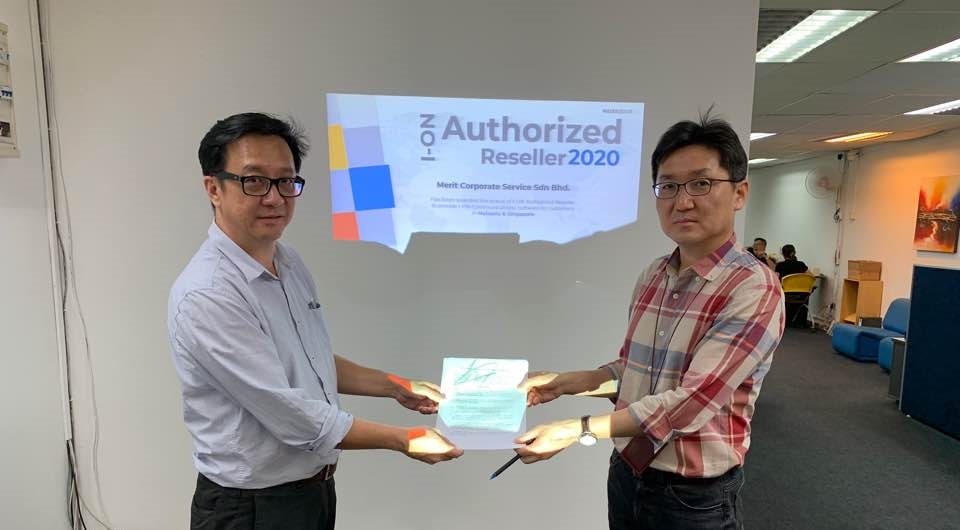 After building a rewarding and productive business relationship in the previous year, I-ON Communications and Merit have decided to establish an official partnership and focus together on growing eForm business in Malaysia. Through this agreement, Merit became an eForm distributor and was authorised the right to engage in marketing and sales activities in all sectors in Malaysia. This mutually beneficial agreement will not only strengthen the bond between the two companies, but also help both sides expand their own business.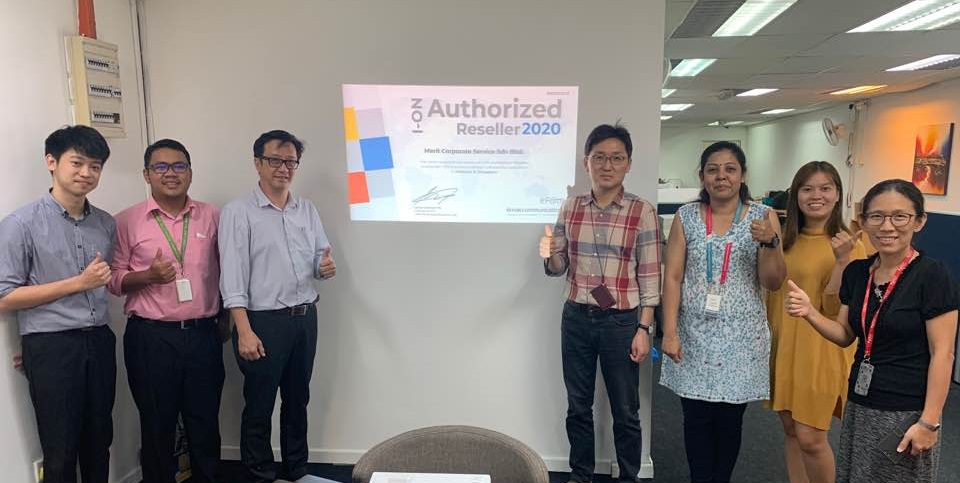 (I-ON Director of Service Platform Division Rex Yoo with Merit team)
"As our electronic signature business is expanding globally, especially in the South East Asian market, we are excited that we successfully secured another reliable and experienced partner in Malaysia. We are sure that with Merit we will be able make huge progress in the SEA region. Through this partnership, we will fully support each other and make a constant effort to upgrade our eForm business in Malaysia and we are expecting amazing results starting from this year," said Bruce S. Lee, Head of International Business Development at I-ON Communications.
---
List