04 Oct, 2019
[News] I-ON Communications participates in ASEAN-Korea ICT Partnership Platform 2019
---
From September 18 to September 19, I-ON Communications ("I-ON" or "Company"), participated in ASEAN-Korea ICT Partnership Platform 2019. This two day event was organized by Born2Global, a government agency under the Ministry of Science and ICT(MSIT) that is continuously helping companies achieve their full potential by matching them with buyers and potential partners in relevant fields.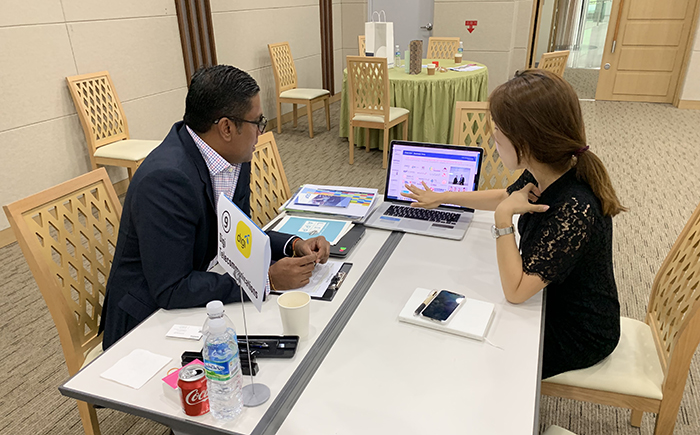 ASEAN-Korea ICT Partnership Platform held place in Born2Global Center where 30 companies from the ASEAN region active in telecommunications, big data, VR/AR and many other ICT fields were invited to participate in this business gathering whose purpose was strengthening the multinational collaboration, opening doors for Korean companies to find partners and joint R&D projects abroad and help create a path to discover new technologies.
I-ON Communications, expert in unstructured data management, took part in this event by presenting Digital Experience Platform ICE - a next generation CMS (Content Management System, e.Form - electronic signature solution, and Energy data management solutions. Energy Business Team Becky Pak, e.Form Service Team Rex Yoo and Hyunjin Cho and International Business Development Team Bruce Sangmin Lee joined this event from I-ON side and conducted business meetings with telecommunication companies interested in I-ON technology. In the energy department, I-ON met up with Malaysian companies Edotco Group and Digi, with whom the I-ON members discussed the possibility for tech collaboration. The Company had the chance to talk to another Malaysia-based company Telecom Malaysia Berhad, and conversed about I-ON e-signature solution.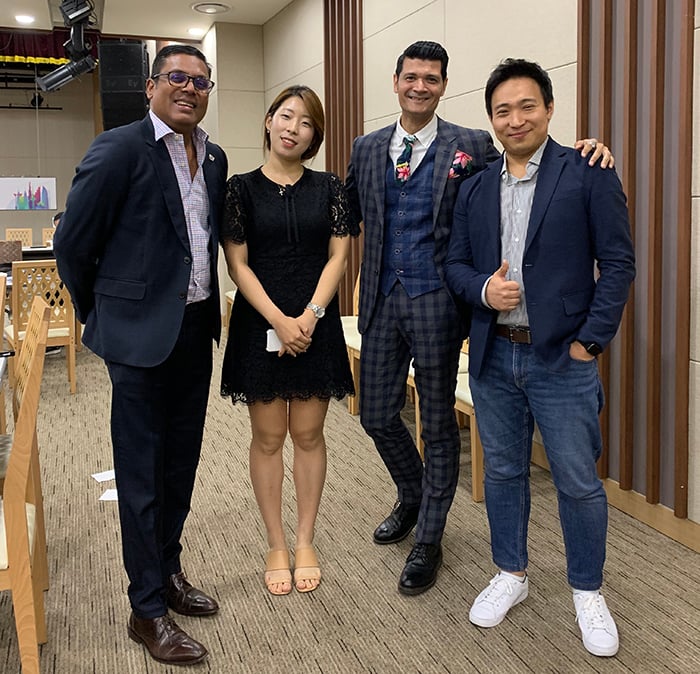 (from left: Digi's representative Prashant Pathmanaban, I-ON Energy Business Team Becky Pak, Edotco's representative Anil Chet Karamsingh and I-ON International Business Development Team Bruce Sangmin Lee)
---
List