29 Jul, 2019
[News] I-ON Communications and Artwell sign an MOU for collaboration in the IT field for the European market
---
Last month, I-ON Communications Co., Ltd. ("The Company","I-ON") signed a Memorandum of Understanding (MoU) for collaborations in the IT sector with a Russian CMS company Artwell LLC ("Artwell").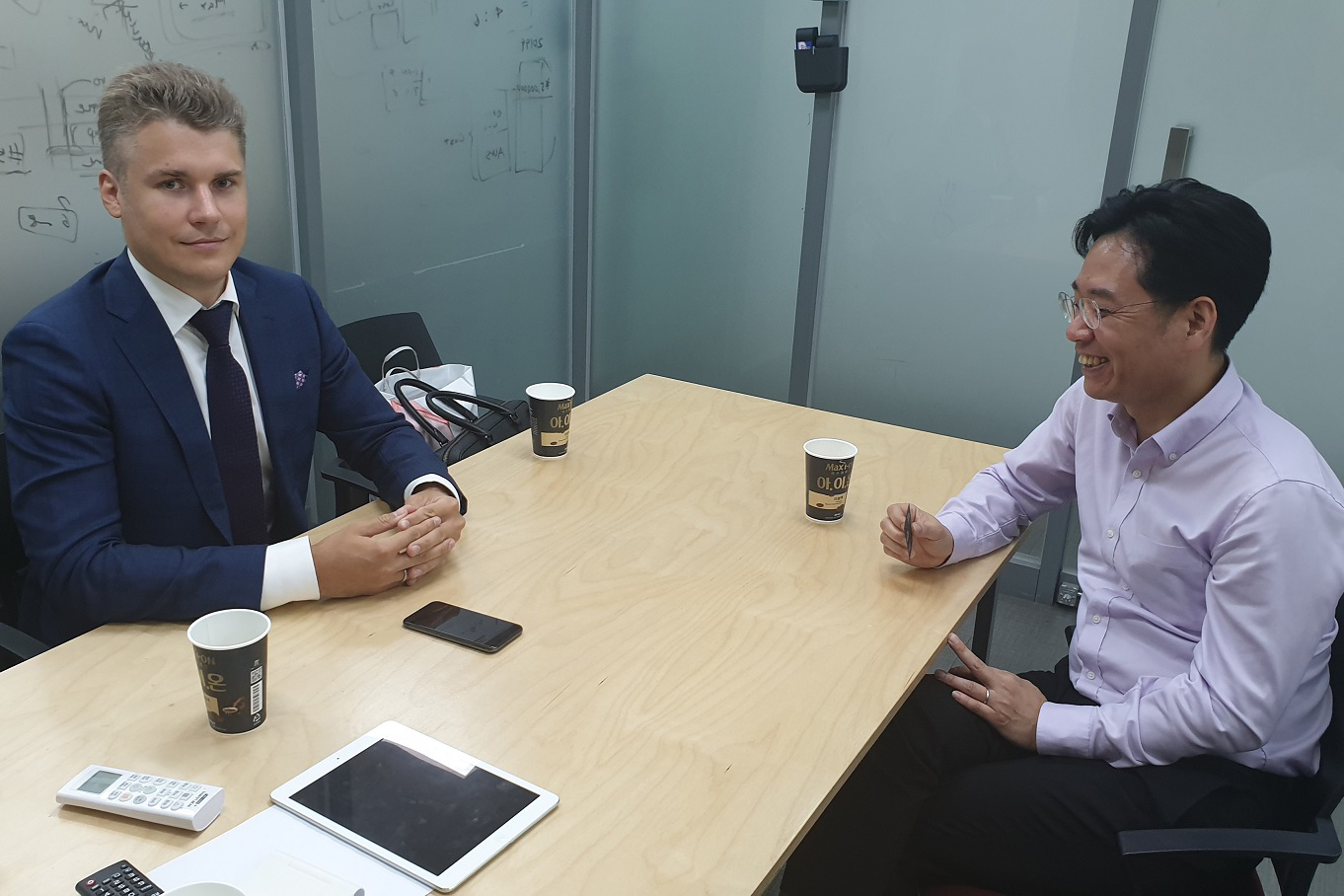 (from left, Artwell CEO Nikolai Andreevich Apurin and
I-ON Communications Executive
Fred Kim)
On June 12, I-ON Communications, a leader in unstructured data management from South Korea, and Artwell, CMS giant based in Russia, have signed a MOU for the collaboration in various international IT projects. The two parties agreed that, as they are both leading the CMS in their respective countries, have a lot in common and agreed that there are diverse business opportunities that the two companies can explore together. I-ON Communications and Artwell decided to combine their technical expertise and know-how in CMS field and apply them together on IT business development in Russian and European markets.
I-ON Communications, since its founding in 1999, has already established its position in South Korea and Japan as an absolute CMS leader with the number 1 market share, and along with the Company's vision to keep improving and expanding its reach until it becomes a top100 global software company, I-ON will continue to grow and explore new markets.
Artwell is a system integrator, provider of a wide range of tasks related to IT and businesses on the internet, as well as creator of websites and portals. It was founded in 2003 and since then has become a recognized provider and promoter of websites and a leader in CMS in the Russian market. The agreement between I-ON and Artwell will serve as a stepping stone for entering the European market and creating new partnerships for both parties.
"We are happy to enter this agreement with Artwell and intertwine I-ON's 20 years long experience and skills with Artwell's industry knowledge and technical expertise." stated James Oh, I-ON Communications founder and CEO. "I believe that our collaboration will without a doubt have a significant impact on I-ON's expansion to Europe and we are excited for the future projects."
---
List