17 Jul, 2020
[News] I-ON Communications got chosen to participate in K-Startup Center business
---
I-ON Communications ("I-ON" or "Company"), an expert in unstructured data management, Sports Tech industry leader in Korea and emerging player on the global scene, was selected by Ministry of SMEs and Startups to take part in the K-Startup Center ("KSC") program.
The purpose of the KSC business is to help Korean companies get into a major overseas startup ecosystem and successfully start or expand their business overseas. KSC will be carried out through accelerator centers in Singapore, Sweden, Finland and Israel, and I-ON Communications is one of the 20 companies that were selected to join the Sweden KSC program.
I-ON Communications chose Sweden as a promising market in the Sports Tech field. Bruce S. Lee, I-ON Head of International has commented, "We see a huge potential in the Sweden sports market - half of the population is actively playing, and around 20% is a member of some kind of a sports club. We believe there are so many opportunities for our Sports Tech solution, and we cannot be more excited to explore them".
This KSC government supported business is helping the selected companies by offering local networks, funds, and working space, among other benefits. I-ON, among other selected companies, will participate in a one week long program first, and receive mentoring sessions, business matching etc. before moving onto the long-term accelerator program, reserved for the companies with the best evaluation.
The Ministry of SMEs and Startups organized the K-Startup Center Launching Ceremony and Orientation on July 7 where members of the selected startups gathered to learn more about the program operation and schedule, to network, and celebrate the start of the KSC.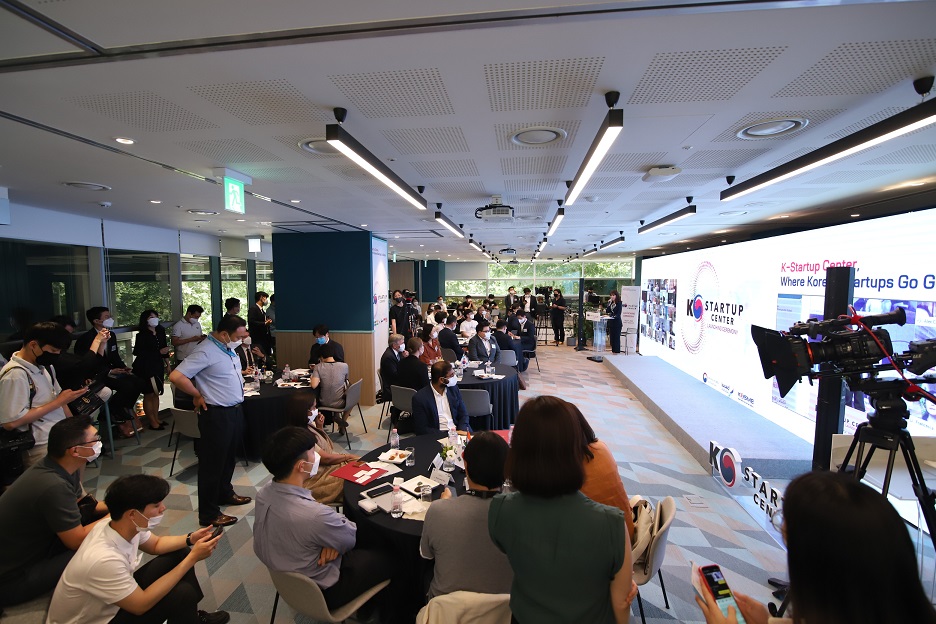 The KSC business was supposed to be held offline, however due to the coronavirus pandemic, has been converted to an online event.
"This is an opportunity to introduce our Sports Data technology to a sports loving country like Sweden, I believe this will be a perfect match. We are looking forward to exploring the new market and we anticipate great results", said James Oh, I-ON Communications' CEO.
---
List